Anthony Bourdain, NYC Chef Turned Global Star, Suicide at 61
Anthony Bourdain — the globetrotting food TV celebrity that launched into fame following time in NYC kitchens — has died at 61. CNN, the network that produces his show Parts Unkown, announced the news this morning, saying that the cause of death was suicide.
His friend and chef Eric Ripert of Le Bernardin found him in Bourdain in unresponsive in his hotel room in France, where Bourdain was shooting Parts Unknown. CNN released a statement on his death:
It is with extraordinary sadness we can confirm the death of our friend and colleague, Anthony Bourdain. His love of great adventure, new friends, fine food and drink and the remarkable stories of the world made him a unique storyteller. His talents never ceased to amaze us and we will miss him very much. Our thoughts and prayers are with his daughter and family at this incredibly difficult time.
Bourdain is now a global celebrity, but his entry into the world of restaurants and food started in New York, where he worked as executive of now-shuttered French brasserie Les Halles. While in New York kitchens, Bourdain wrote his best-selling book Kitchen Confidential — work that eventually led to more books and hosting gigs on TV shows like No Reservations and Parts Unknown.
Even as he traveled the world, he still came back here, calling it "the greatest city in the world." and as recently as this spring, visited iconic restaurants with iconic people for Parts Unknown. For years, he also had a dream of opening a sprawling food hall here, a Singapore hawker market-style place that would bring in his favorite foods from around the world. Though most recent places did not come into fruition, he still talked of wanting to fulfill the vision.
If you or someone you know are experiencing suicidal thoughts, call 911 or call the National Suicide Prevention Hotline at 1-800-273-8255. You can also text the Crisis Text Line at 741-741.
Bourdain was a master of his crafts — first in the kitchen and then in the media. Through his TV shows and books, he explored the human condition and helped audiences think differently about food, travel and themselves. He advocated for marginalized populations and campaigned for safer working conditions for restaurant staffs.
Along the way, he received practically every award the industry has to offer.
In 2013, Peabody Award judges honored Bourdain and "Parts Unknown" for "expanding our palates and horizons in equal measure."
"He's irreverent, honest, curious, never condescending, never obsequious," the judges said. "People open up to him and, in doing so, often reveal more about their hometowns or homelands than a traditional reporter could hope to document."
The Smithsonian once called him "the original rock star" of the culinary world, "the Elvis of bad boy chefs."
In 1999, he wrote a New Yorker article, "Don't Eat Before Reading This," that became a best-selling book in 2000, "Kitchen Confidential: Adventures in the Culinary Underbelly."
The book set him on a path to international stardom.
First, he hosted "A Cook's Tour" on the Food Network, then moved to "Anthony Bourdain: No Reservations" on the Travel Channel. "No Reservations" was a breakout hit, earning two Emmy Awards and more than a dozen nominations.
In 2013 both Bourdain and CNN took a risk by bringing him to the news network still best known for breaking news and headlines. Bourdain quickly became one of the principal faces of the network and one of the linchpins of the prime-time schedule.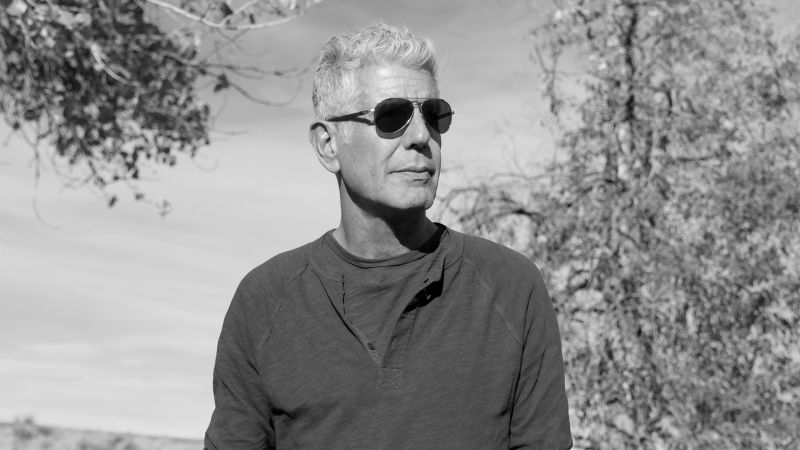 Season 11 of "Parts Unknown" premiered on CNN last month.
• • •