The Best Corn Mazes Across America To Visit Before They're Gone
The Corn Maze at Cool Patch Pumpkins in Dixon, California
Though they've yet to reveal their 2018 design, Cool Patch Pumpkin's upcoming corn maze, opening in late September, is sure to be a stunner. The Dixon, California establishment, which is known as the home of the world's largest corn maze (certified by Guinness World Records), attracts folks from all over.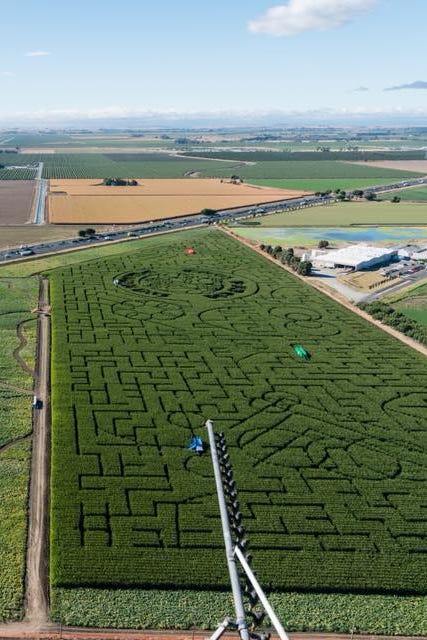 Sever's Corn Maze and Fall Festival in Shakopee, Minnesota
For fall fun, dive into Server's 2018 "Under the Sea"-themed attraction, which opens in Shakopee, Minnesota on September 7. Navigate through the family-owned maze and look for the "Scuba Sever" for a chance to win their grand prize at the end of the harvest season. And while you're there, pick pumpkins, play in their corn pit, go for a tractor ride, or try one of their other dozens of carnival activities.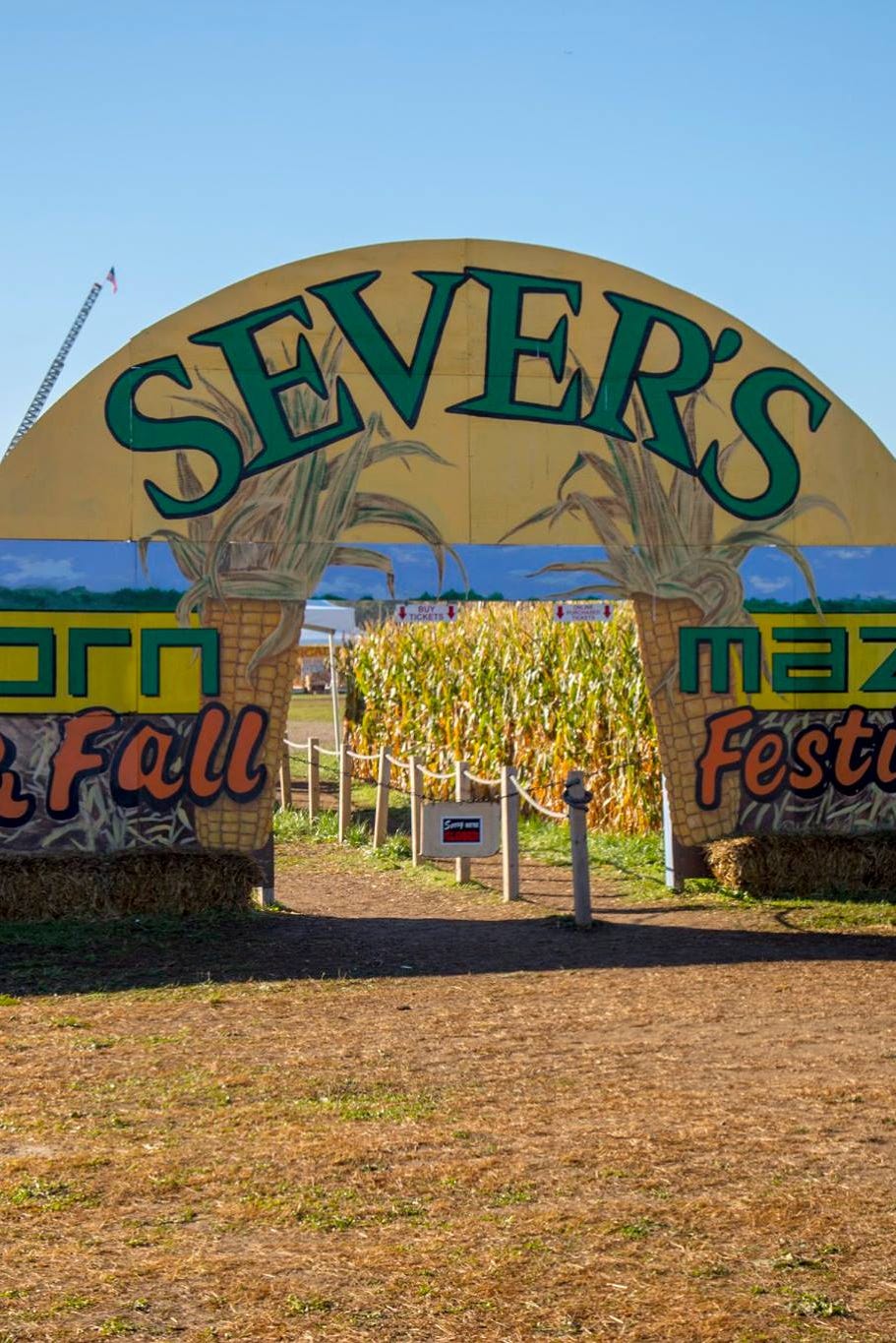 Bob's Corn and Pumpkin Farm in Snohomish, Washington
While you can stop by this Snohomish, Washington must-see during the day, we recommend bringing a flashlight and stopping by Bob's Corn and Pumpkin Farm maze at night. The cornfield stays open through the early evening, which means you can walk around and take in the beautiful view of the stars and nighttime sky. Either way, be sure to make your way to Bob's Country Store for local fares you can snack on. You're going to be hungry—it's 10-acres, after-all!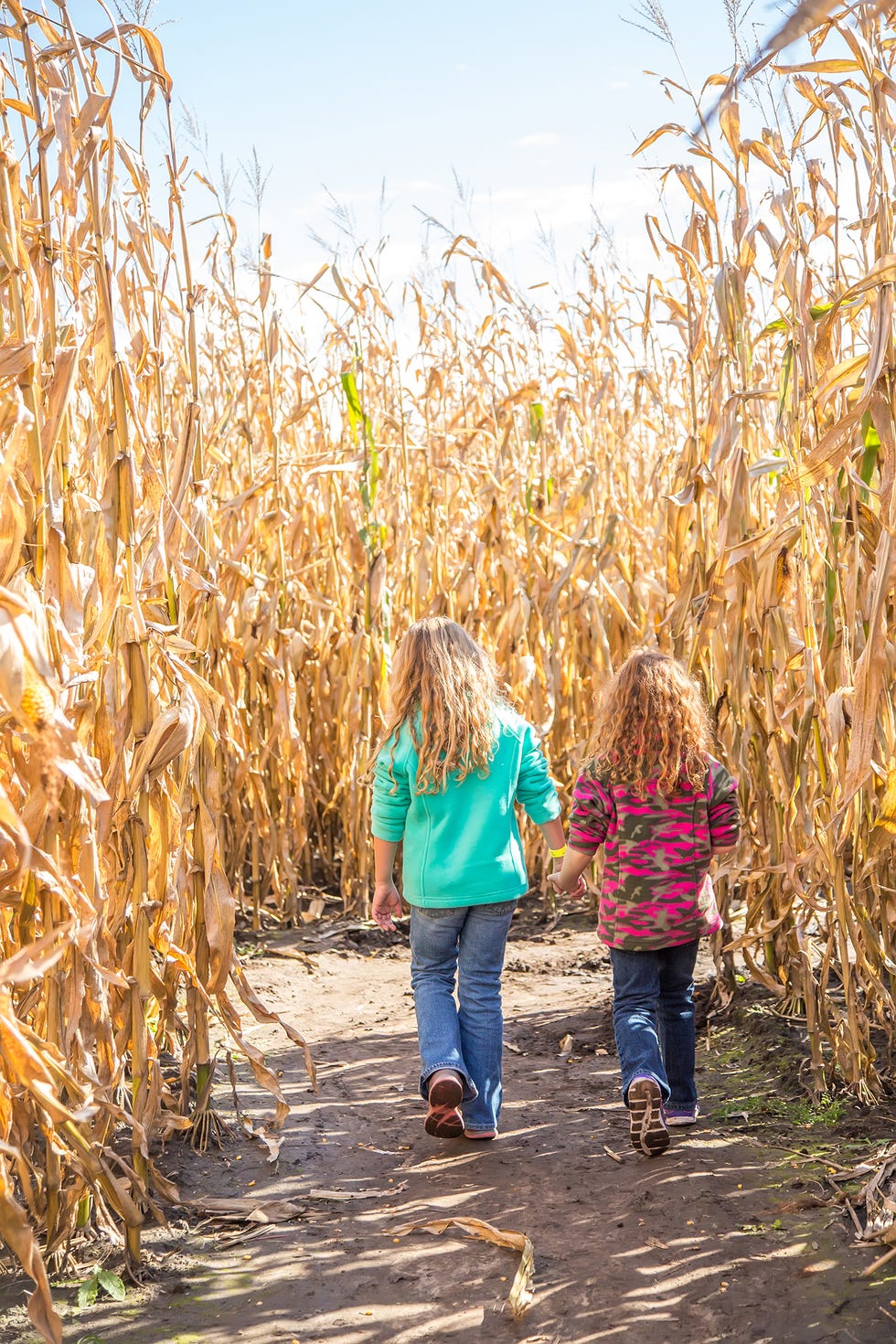 Buford Corn Maze in Buford, Georgia
Celebrate the arrival of autumn with a family visit to Buford's Corn Maze, which kicks off its fall 2018 season on September 1. To make the most of your trip, buy their combo ticket, which gives you access to their five acre labyrinth and haunted forest (best for kids ages 10+). And while you're there, be sure to check out the rest of the farm's activities like their slides, jumping pillows, hayrides, and more.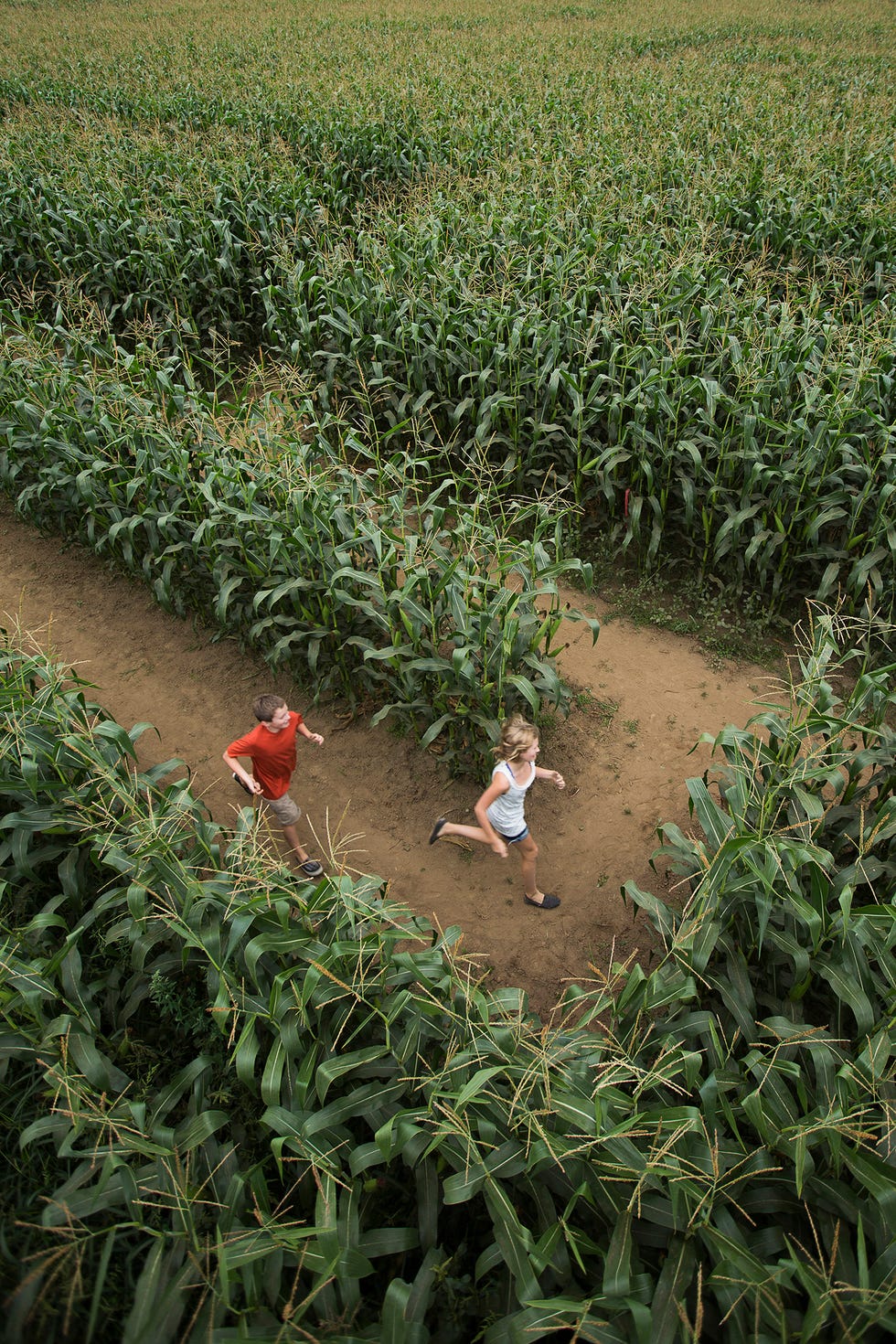 Chatfield Farms' Corn Maze in Littleton, Colorado
Unlike most others, which you can only take in from the ground, the Chatfield Farms' corn maze can be seen from one of their 15-foot tall bridges. Then, challenge your group by going to the Denver, Colorado corn maze when the sun sets to take on their "After Dark" version, which you'll have to navigate through with a glow stick. And don't fret, parents! It's not haunted, so it's fun for kids, too.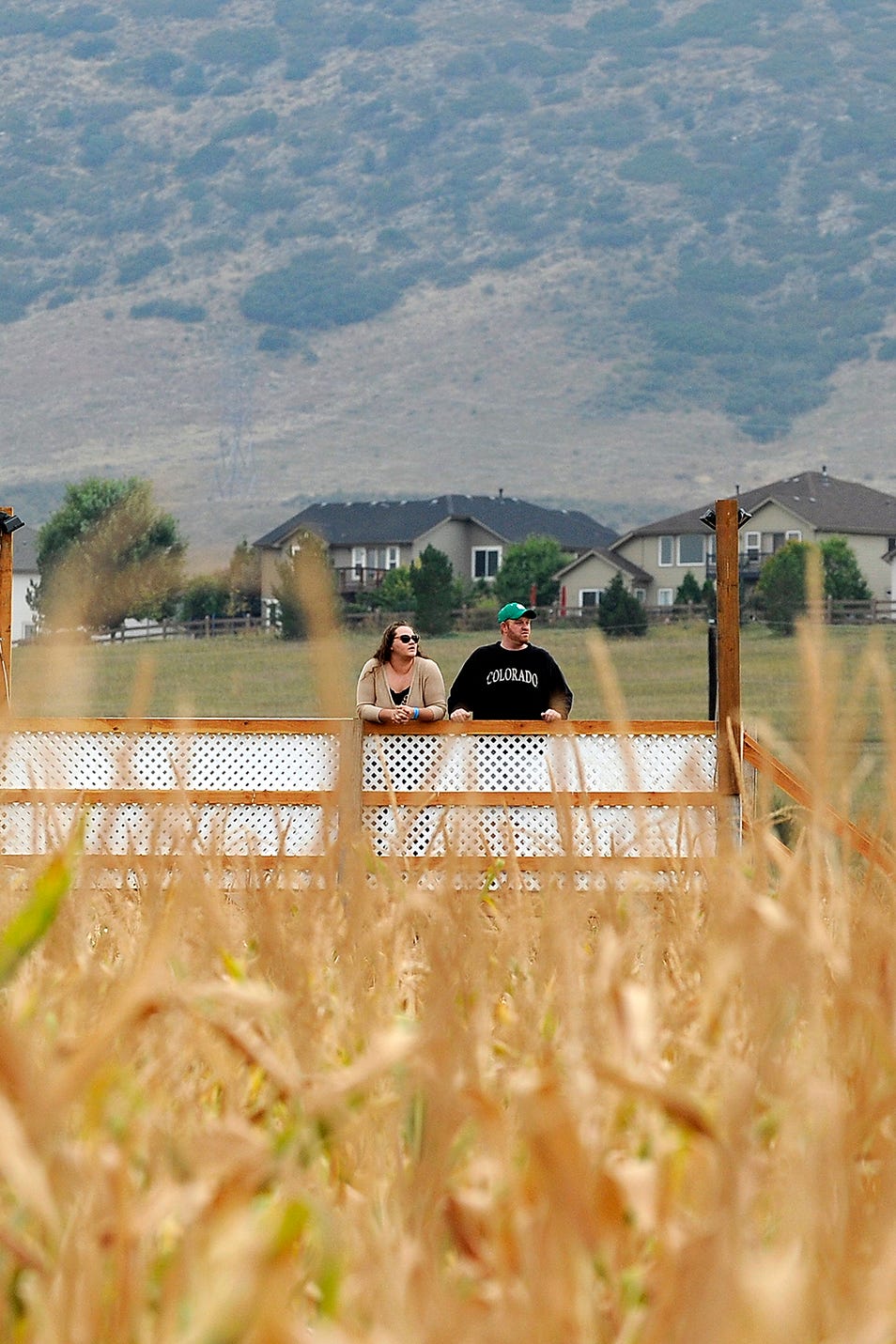 Exeter Corn Maze in Exeter, Missouri
Starting on September 8, visitors will be able to check out the Exeter, Missouri eight-acre corn maze and the dozens of other fun fall activities featured on site. If you want to get in on their Halloween attractions, including their Haunted Corn Maze, save your visit for a Friday or Saturday night in October.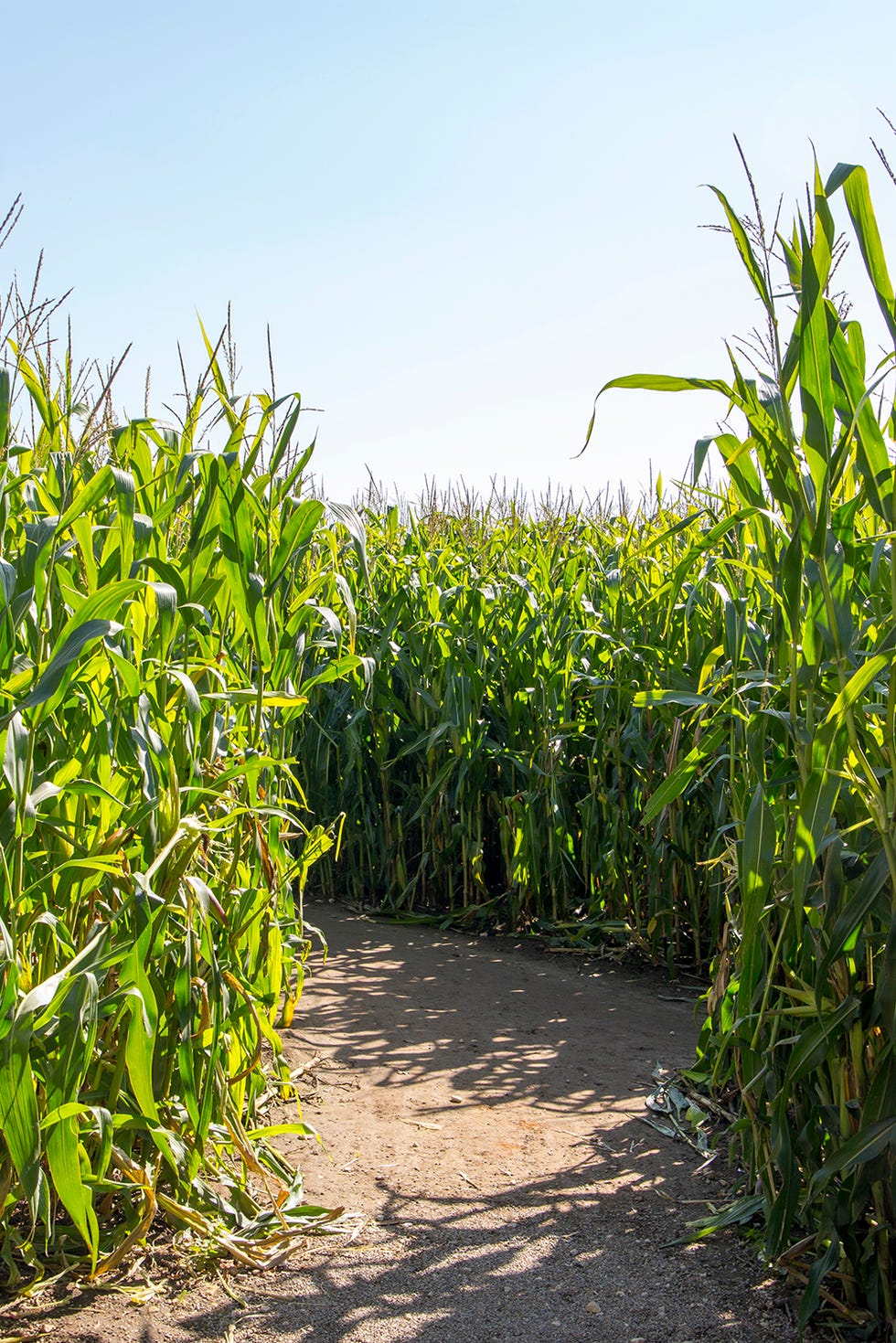 Fritzler Farm Park in La Salle, Colorado
Whether you're looking for some spooky or family-friendly fun, Fritzler's Farm Park in La Salle, Colorado has got you covered. Starting on September 15, head there and spend the day making your way through their corn maze and pumpkin patch, or save your trip for September 28 or after to get your fright on at their haunted "Scream Acres."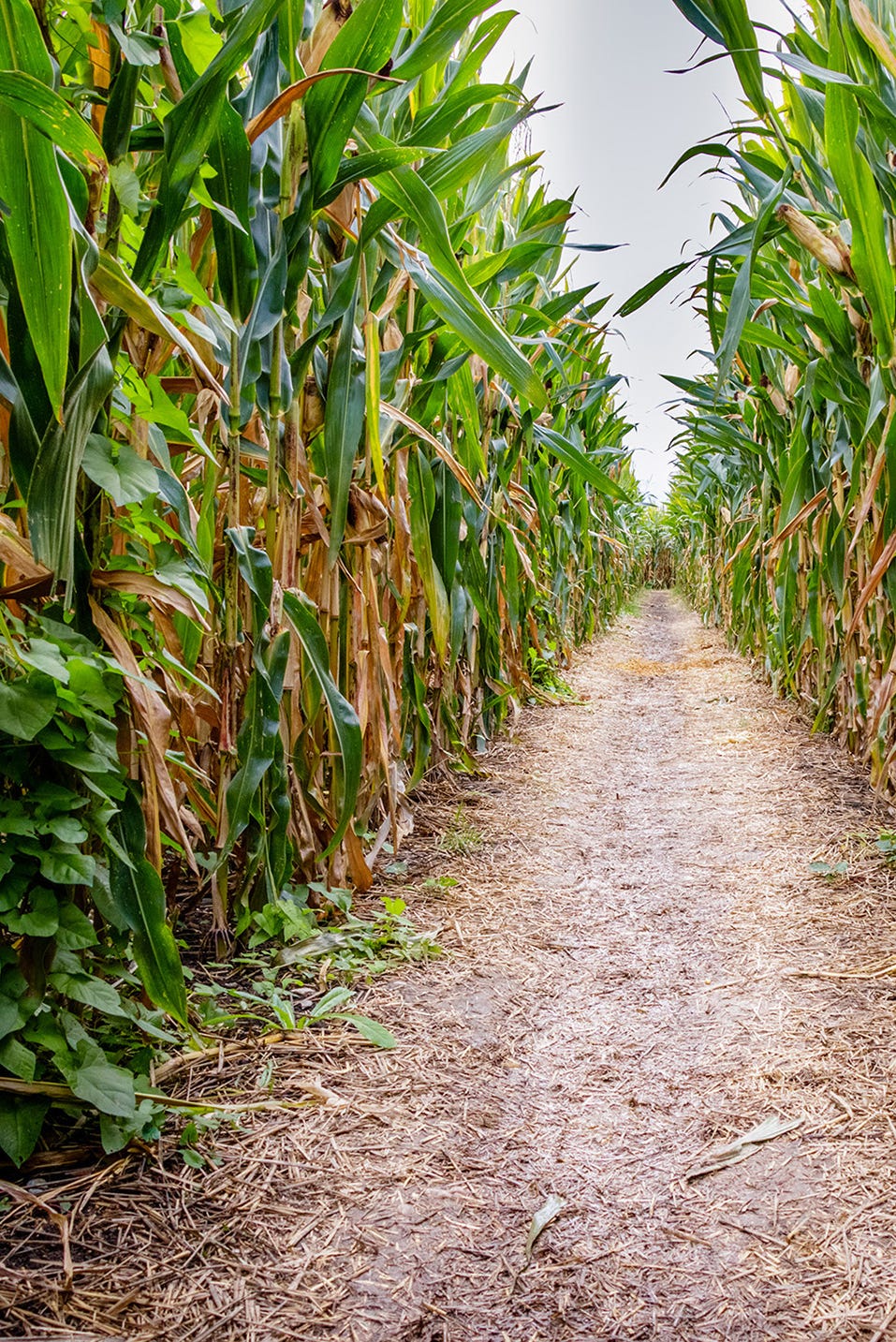 Konow's Corn Maze in Homer Glen, Illinois
The fun at Konow's kicks off during their annual Fall Fest on September 16. Head to the Homer Glen, Illinois attraction with little ones and take on their smaller maze, which covers just under a half mile, or tackle the larger three mile version, designed for older kids and grownups.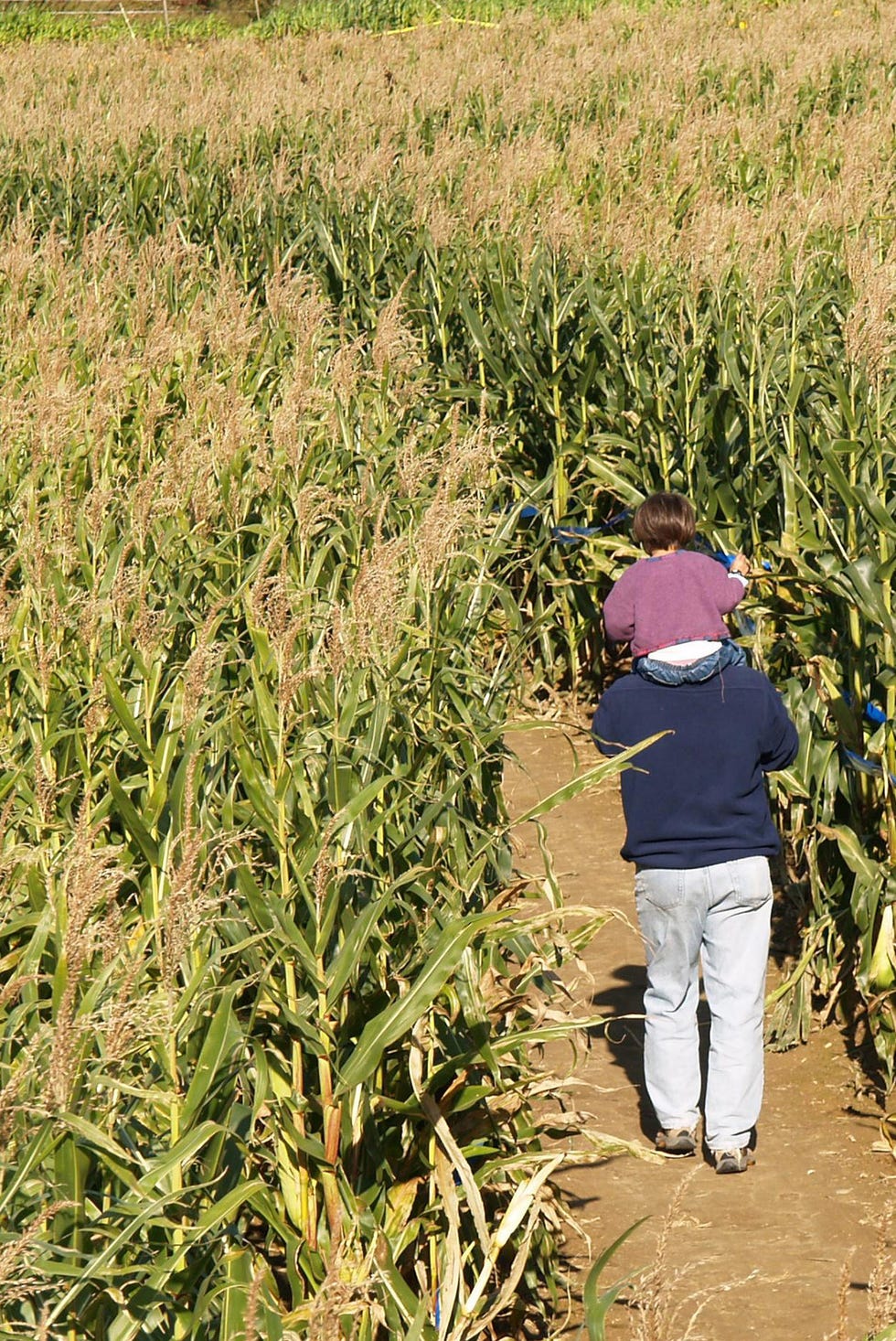 La Union Corn Maze in Anthony, New Mexico
La Union is taking their annual attraction to soaring new heights this year with their new Monarch butterfly-inspired maze. For just $12, visitors can access one of the best mazes in New Mexico, in addition to the u-pick pumpkin patch, plus 18 more activities like slides, wagon rides, zip lining, and more. Mark your calendars now—it opens on September 22 this year.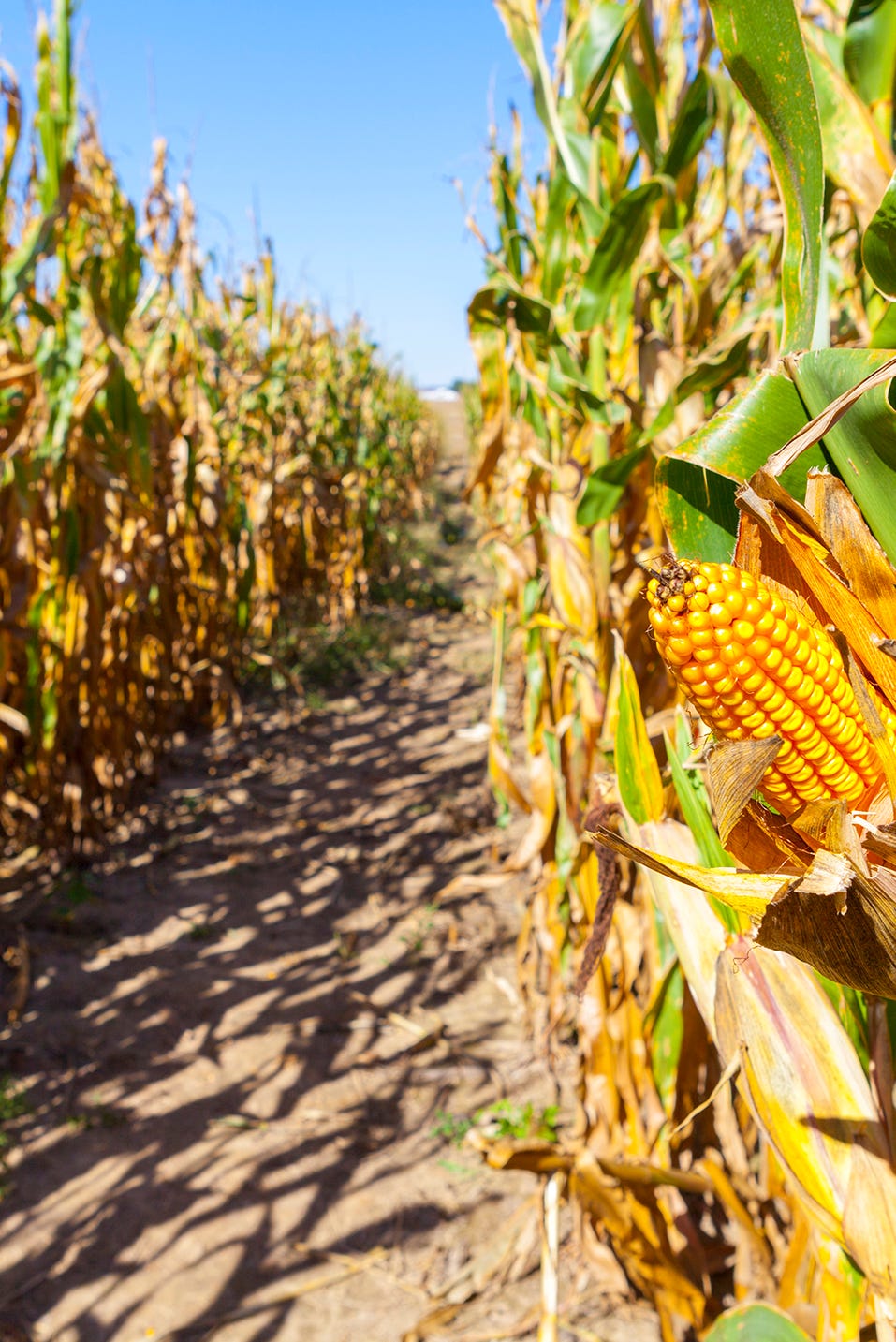 The Corn Maze at Richardson Farm in Spring Grove, Illinois
Calling all Illinois residents, make your way to this Richardson Farm in Spring Grove to check out their Bicentennial-themed maze. It's just the place to visit to celebrate and honor your state's 200th birthday. With 10 miles of trails covering 28 acres of corn fields, it's the perfect challenge to test your skills.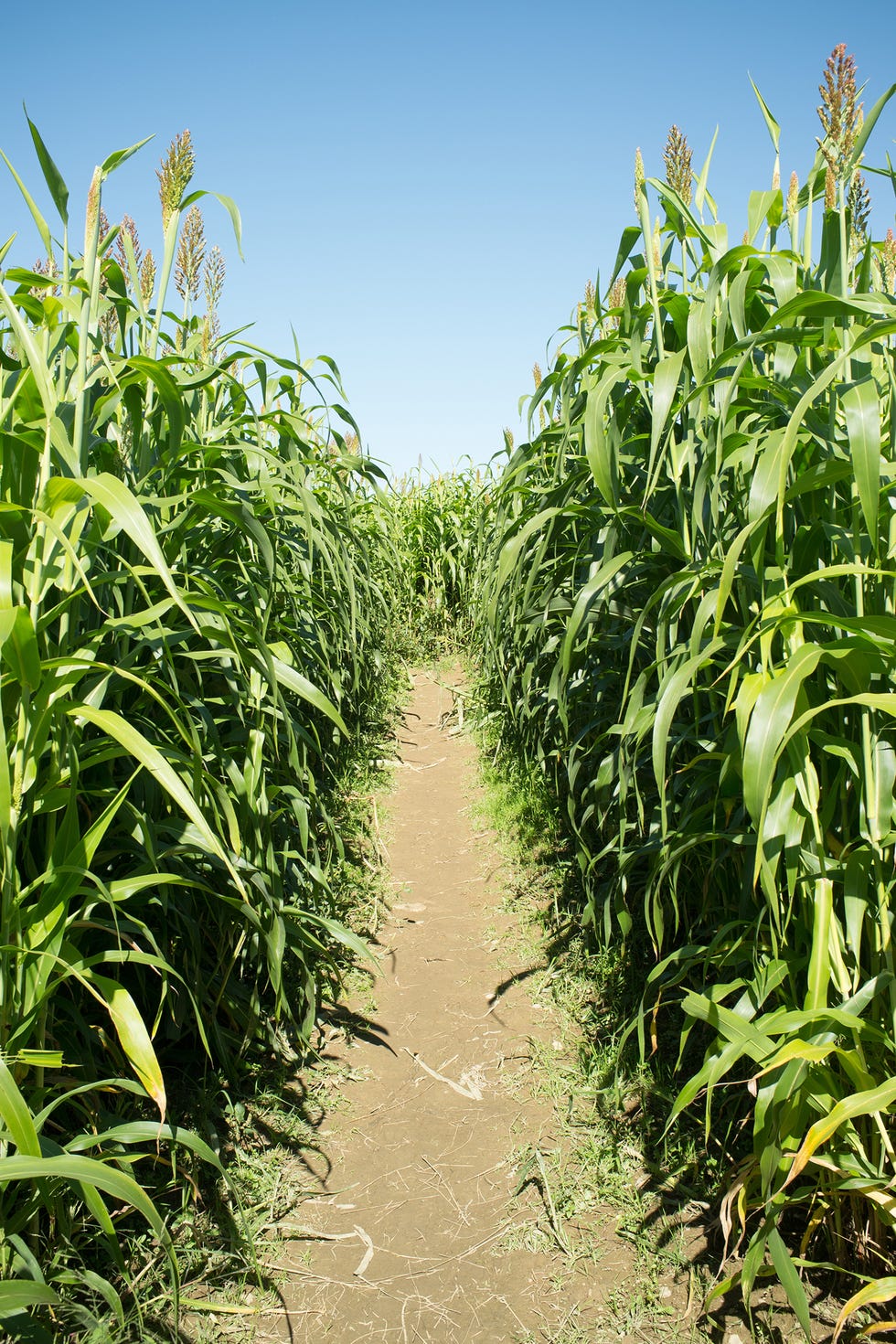 Exploration Acres in Lafayette, Indiana
Netflix fans will get a kick out of Explorations Acres' 2018 Stranger Things corn maze, which opens on September 14. With plenty of fun activities and four tracks covering over 20 acres, you and your family will have plenty to keep you occupied while you visit the Lafayette, Indiana attraction.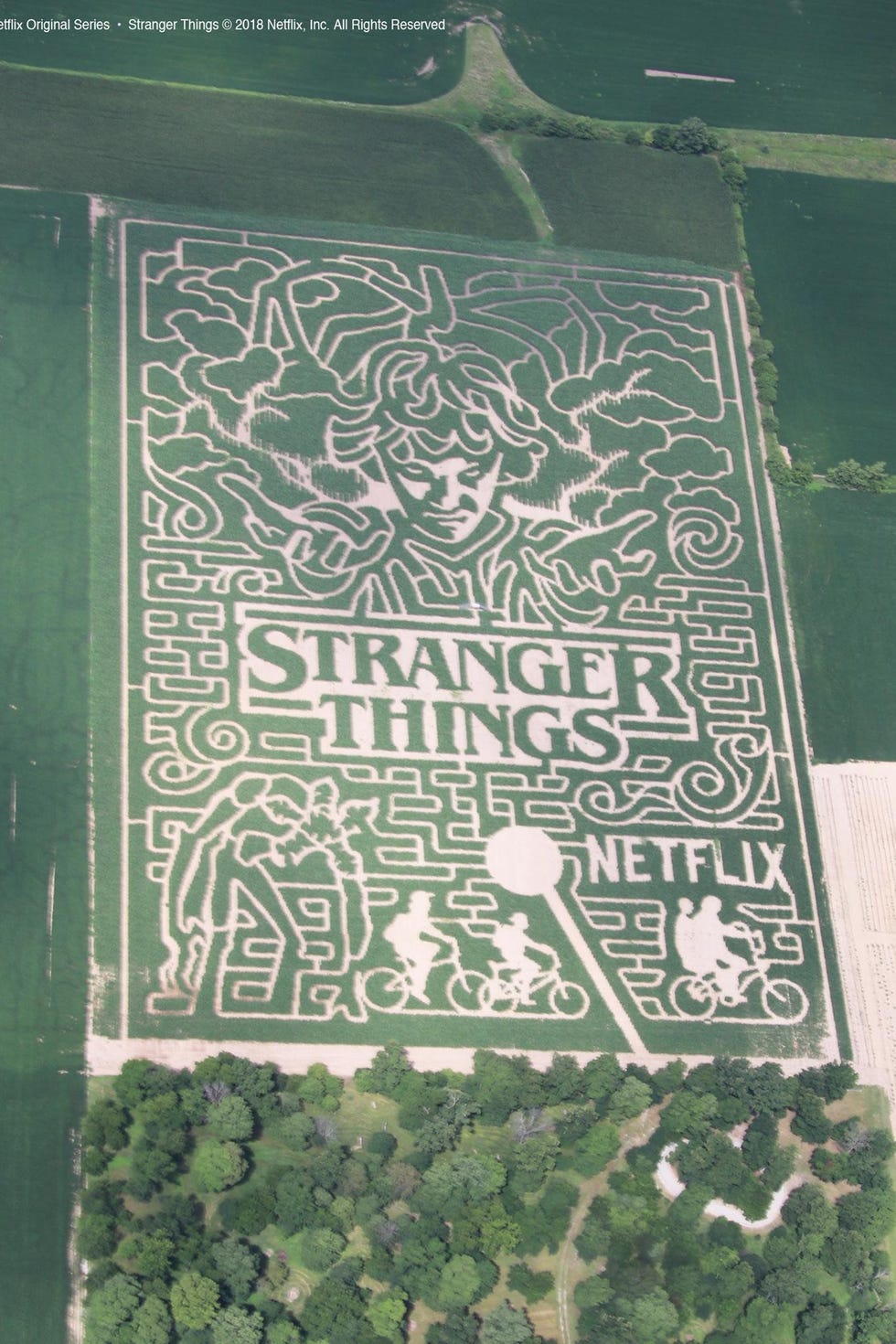 • • •