Help Bring Baba Yaga's House to Fly Ranch
Bringing Baba Yaga's House Home
For centuries this ornery witch's hut has walked the earth searching for the proper spot for an enchanted avian dwelling to roost. Finally, Baba Yaga's House has found her next home – Fly Ranch. For five years, Yaga will serve as a guardian to a 3,800-acre oasis of hot springs, cold springs, geysers, plant life, and animals. Nestled 20 minutes north of Gerlach, this breathtaking landscape is an explosion of life hidden within the Black Rock Desert.
Our five-year installation is a rare opportunity for our community to come together to help place a large-scale art piece at a unique home for all to enjoy.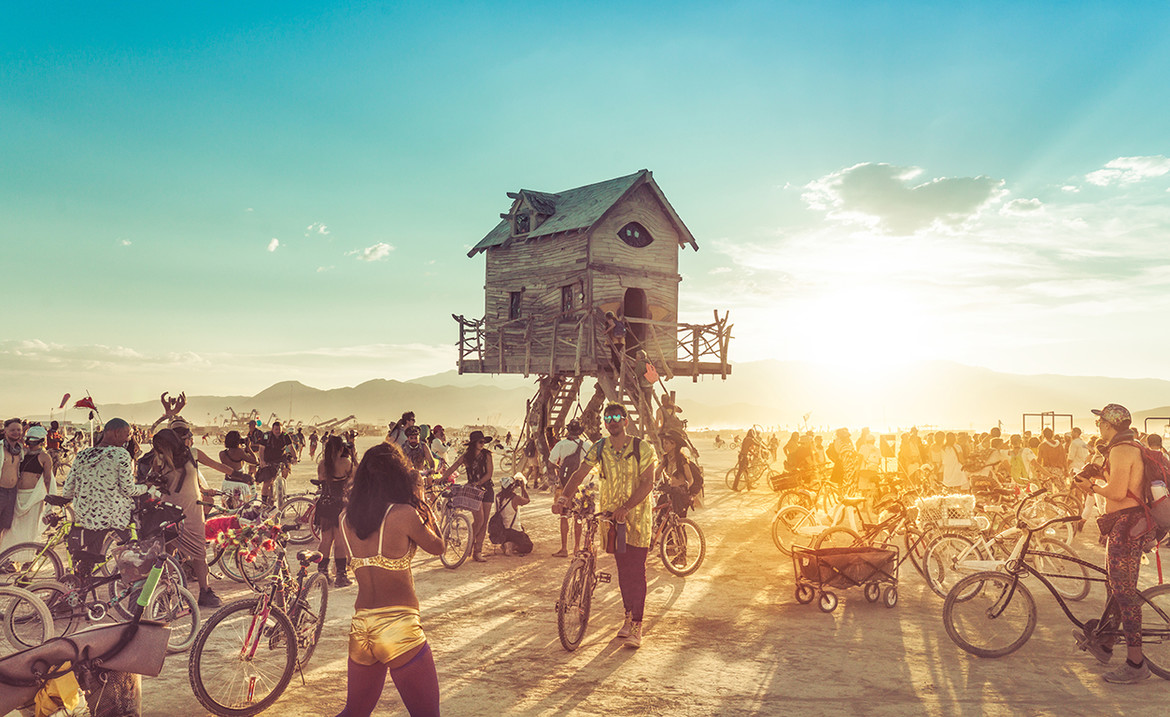 Photograph by Trey Ratcliff
The Logistics
We are incredibly grateful for this opportunity to place Yaga's House in such a beautiful and untamed space. The non-profit Burning Man Project is supporting us with communications and logistical support including access to heavy equipment, power, and water. However, we must raise $45,000 dollars from our community to make this installation possible. This is your opportunity to be part of the next chapter in the story of Baba Yaga and we hope you'll join us.
Your donations will supply:
✶ Transportation
✶ Insurance/Legal Fees
✶ Maintenance
✶ Engineering
✶ Materials & Supplies
We plan to install Baba Yaga's House in late July. This install date will enable Yaga fans to spend time with Baba Yaga's House in late Summer & Fall during Friends of Black Rock nature walks. Moving Yaga before this year's event will also make room for new 2019 Burning Man art at our current storage site.
The elements at Fly Ranch can be abrasive much like the playa, with high winds, flooding, snow, and rain. To ensure that Baba's House stays safe and secure, we will visit her four times a year for maintenance and love. If you would like to volunteer on the Yaga maintenance crew, please reach out to us at art@thecauldronart.com.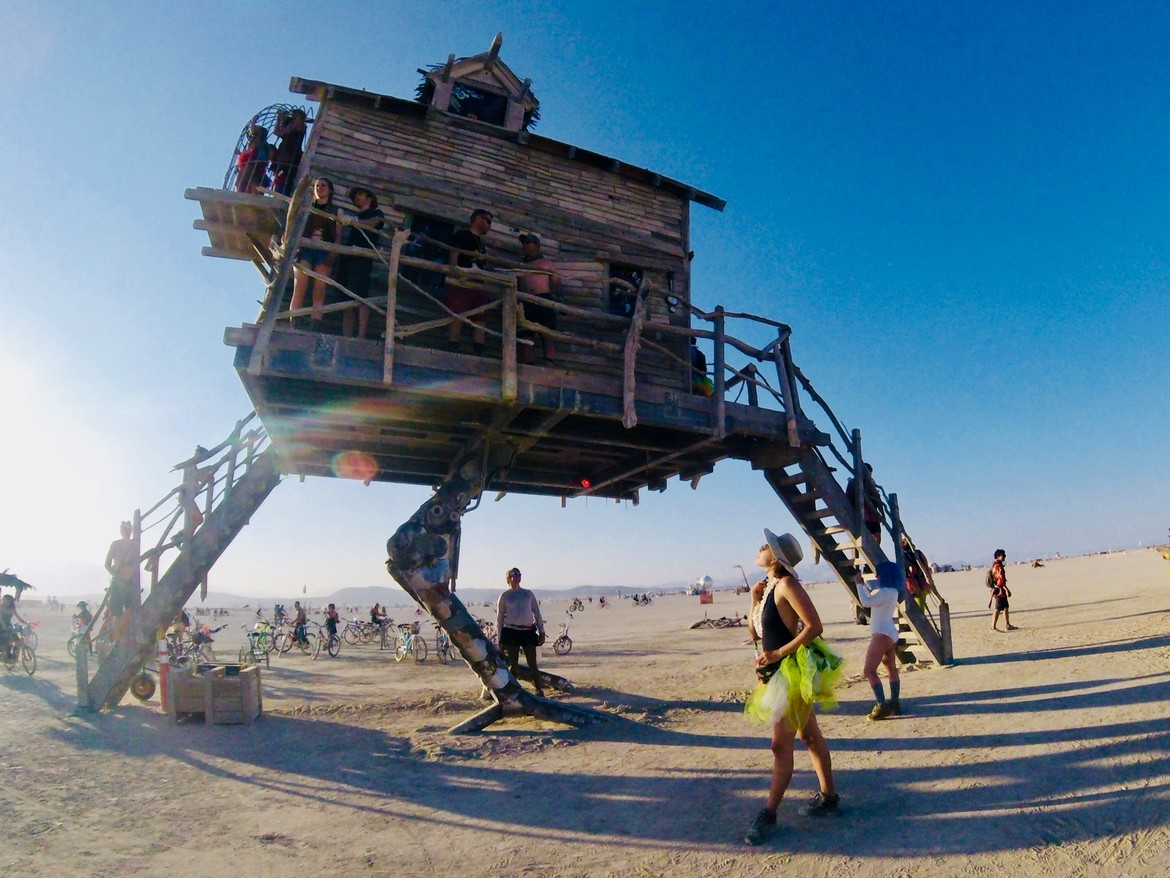 Photograph by Rachael Grisedale
How You Can Help
✶ Like witch stuff? Into folklore? Want more weird art in the world? ᴘʟᴇᴀꜱᴇ ꜱʜᴀʀᴇ ᴏᴜʀ ᴄᴀᴍᴘᴀɪɢɴ and let the good word of our lovely child-eating witch and her chicken house be known!
✶ Help us install our gigantic witch's house within this wild natural land! The biggest impact you can have is through donating to our fundraiser. Each dollar we earn brings us one step closer to five years at Fly Ranch. ᴅᴏɴᴀᴛᴇ ᴛᴏᴅᴀʏ!
✶ Follow us on social media to see more of Baba Yaga's story. We are always posting updates on Facebook & Instagram. ᴡᴀᴛᴄʜ ᴛʜᴇ ᴊᴏᴜʀɴᴇʏ ᴏꜰ ᴏᴜʀ ɴᴇᴡ ɪɴꜱᴛᴀʟʟ ᴜɴꜰᴏʟᴅ.
✶ Want to know more about Fly Ranch? Interested in volunteering? Learn more on the Fly Ranch website, read their 2019 roadmap and follow the project on Instagram.
Thank you for your support and appreciation!
Your kind words, emails, photos and videos mean the world to us.
If you have something to share feel free to email us directly at art@thecauldronart.com